Mon, 7 December 2015
Splintermind Episode 18: True Kin Through the Ages Part 2
We are joined by Alex (Cavalier AVA) and Paulie (Sky Serpent) for our continuing discussion of Dark Eldar in 40K through the ages. We discuss the 5th Edition reboot and current codex. This episode also features an interview with Golden Daemon winner Ryan Herbranson on to discuss a promotion on his Twitch painting channel as well as an interview with multiple Golden Daemon, Slayer Sword, P3 Grandmaster, and Crystal Brush winner Thom Ales. This episode weighs in at nearly three hours and features lots of references to editing that will never happen!
---
Wed, 4 November 2015
Episode 17: True Kin Through the Ages Part 1
It's the one year anniversary episode! This is part one of our review of Dark Eldar as an army starting with the introduction in 3rd edition. As well as a spirited debate about whether or not Gary Morley was a total hack sculptor, we cover the origins of Dark Eldar in 40K fluff, the good/bad/and ugly of the original models, as well as a discussion reminiscing the good days when Dark Eldar played like Dark Eldar on the table. (GET OFF MY LAWN kids!) We interview Archon Claus from Thedarkcity.net about the upcoming Space Raid forum gift exchange and Khain mor of Dark Moon Kabal fame. Our iTunes review promotion is also announced, so get those reviews in and win great prizes from Fallouthobbies.com!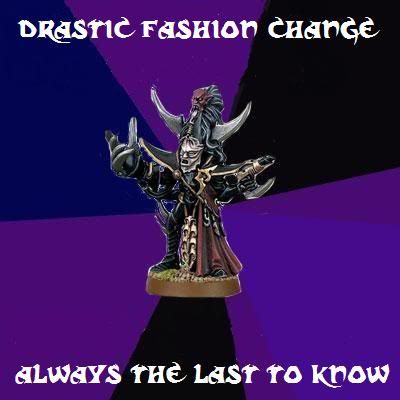 ---
Tue, 13 October 2015
Episode 16: Realspace Raiding for Noobs
We are joined by listener Jack Gerlicher for our guide to playing Dark Eldar for beginners in Brian's first episode back from paternity leave....and the rust shows as he carves all the intros a new one. This episode also features an interview with listener Greg Lewis from the Overlords gaming group in London as we discuss the perils of overseas Revenant shipping. Enjoy!
---
Mon, 13 July 2015
Splintermind The Dark Eldar Podcast Splinter Raid: 2015 Bay Area Open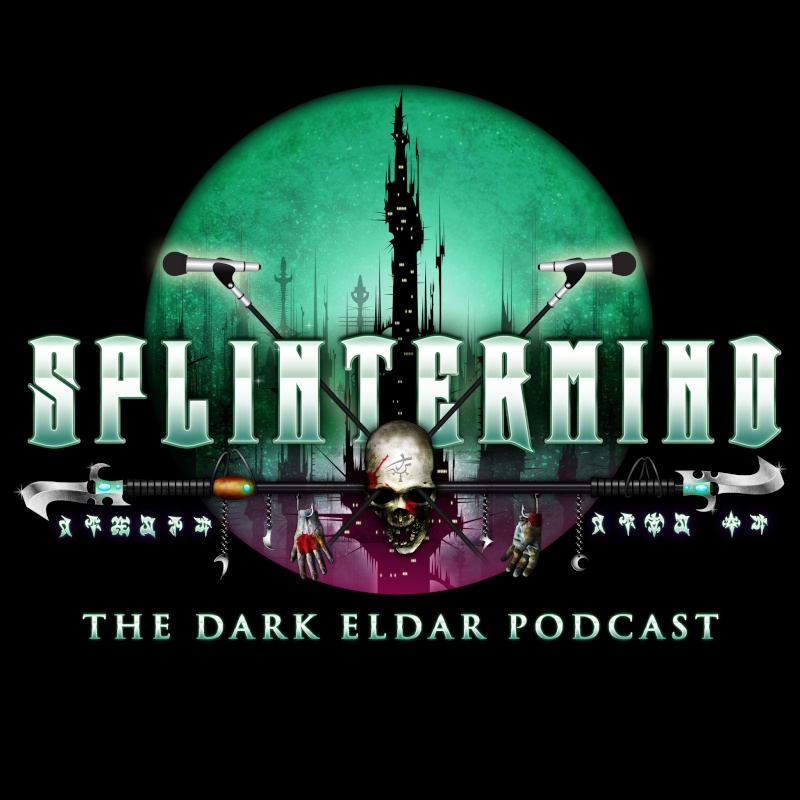 Splintermind the Dark Eldar Podcast's Splinter Raid coverage of the 2015 Bay Area Open. Join host Brian as he interviews players, forum members, and the tournament organizers and staff in our first live event coverage episode.
Make sure and leave comments at Thedarkcity.net and like us on our Facebook page. Happy raiding!
---
Fri, 3 April 2015
Episode 10: "Highlander: There can be only one Venom?"
We are joined by Justin Keefer from The Independent Characters podcast as we discuss playing Dark Eldar using the Highlander format. Units that normally do not see the table and the "Wyche Tax" are discussed, Thor restates his loathing for Mandrakes, and a bonus Highlander battle report of Brian's newly painted Eldar versus Justin's Dark Eldar is featured.
Hint: the pointy-eared army wins!
---